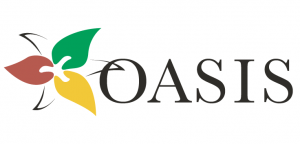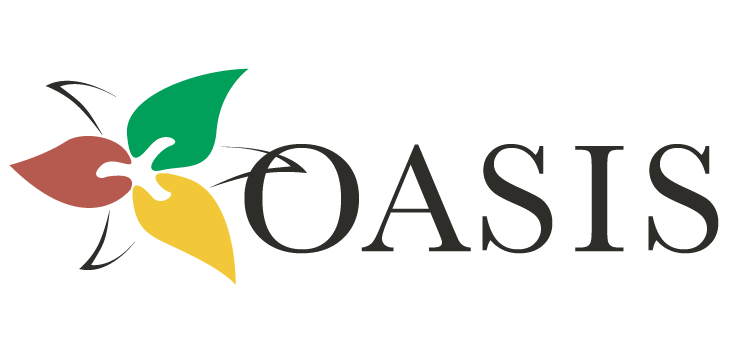 OASIS Newsletter December 2015

The OASIS newsletter is a bi-monthly newsletter keeping you up-to-date on our member agencies and the Ontarians they serve.
This month's edition includes:
Information on an up-coming webinar series for ED's and Boards of Directors
Update from the Developmental Series Housing Task Force
Community spotlight on:
Community Living Huntsville's All Abilities Dance Troupe
Tamir CD Launch
Update from Developmental Services Ontario (DSO)
OASIS to Host Four Part Governance Webinar Training Series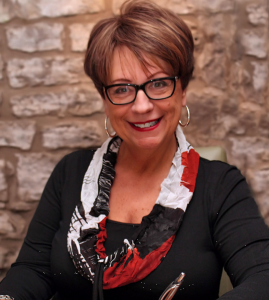 OASIS, in partnership with the Provincial Network, is pleased to announce a new professional development webinar series, The Board: A Winning Team™. This four part workshop webinar series will focus on developing a high-performance board of directors, how to have productive and enjoyable meetings and the unique, challenging and rewarding role of the Board Chairperson.
The series is facilitated by Gay Douglas, a Niagara-based board governance consultant with more than 25 years of experience as a volunteer serving on boards and as an Executive Director reporting to boards. Her practical, hands-on knowledge of how effective boards work will provide you with handy tips, tools and techniques you can apply in your organization. Her energetic facilitation style will keep the sessions lively and interactive.
Workshop Session 1 – Board Basics: Developing a High Performing Team
Wednesday, January 27th 2016 11:00 AM – 1:00 PM
Workshop Session 2 – Choosing & Designing Your Board's Governance Style
Wednesday, February 17th 2016 11:00 AM – 1:00 PM
Workshop Session 3 –Call to Order™: Strategies and Tools for Productive Board Meetings
Wednesday, March 23rd 2016 11:00 AM – 1:00 PM
Workshop Session 4 – The Art of Chairing™: Leading for Results
Wednesday, April 27th  2016 11:00 AM – 1:00 PM

Bonus Session – A Delicate Balance: How Board Members and Executive Directors can Support each other for Strong, Effective Leadership                         
To be held at the OASIS conference in May,TBD
Registration information:
All sessions will be facilitated through an interactive webinar. To register, please email matthew.beck@edelman.com  and provide the following:
Name(s) of everyone who will be participating from your agency
Name of Agency:
Mailing address:
Dates of sessions you wish to attend:  
Log in detailed will be sent out to participants one week prior to each session.
Cost: The sessions are free for Adult Developmental Transfer Payment Agencies who have registered through OASIS
Books: Agencies who register will receive a set of three books: The Board – A Winning Team™, Call to Order™ and the Art of Chairing™. One set of books will be provided to each agency registered.
Space is limited to 100 spots per session.
The Developmental Services Housing Task Force: First Steps and Next Steps

With a two-year mandate from the Ministry of Community & Social Services (MCSS), the Developmental Services Housing Task Force (HTF) began meeting in September 2014. Halfway through its efforts, the HTF feels both a sense of accomplishment and a sense of urgency.
We feel particular pride in having used an MCSS "Expression of Interest" process to move our "action agenda" forward.  The first round of the EOI generated 80 proposals valued at more than $26 million, which is reflective of the extreme level of need in the community.  On the recommendation of the HTF, the MCSS has funded 12 projects so far valued at $3.74 million over 2 years.
While these 12 projects begin to demonstrate their value as innovative models, the HTF will continue to work for expanded efforts.  We are fully conscious of the critical needs requiring attention: the fact that 14,000 people are on provincial waitlists for residential services, for example, while the developmental services sector spends 70% of its $2 billion annual funding envelope to support only 18,000 people residentially. The HTF will focus on several priorities in its second year:
The second round of the Expression of Interest opportunity (with its announcement expected in December 2015) is expected to again generate a strong response from the community.  We will continue to seek solutions that are different from what is currently offered through MCSS funded services – solutions that include broad-based partnerships including individuals, families, community members and groups, various levels of government, and the private sector.
To identify performance indicators for monitoring progress of demonstration projects – of great relevance to facilitating replication.
To develop web-based resources to help individuals and families get information, network, collaborate and support each other in exploring and creating successful housing solutions.
To intensively explore opportunities for the creative leveraging of both "supports" and "capital" resources; resources needed to provide truly effective solutions for the serious current housing challenges confronting thousands of Ontarians with developmental disabilities and their families.
To provide the government with a report capturing the findings and recommendations of the Housing Task Force, so that the determination to address critical needs can build ongoing momentum.
On behalf of the Developmental Services Housing Task Force,
Ron Pruessen, Chair
Community News
Spreading the Message of Belonging and Inclusion through the Performing Arts 
Community Living Huntsville
Huntsville's All Abilities Dance Troupe was launched in September 2014 with a District of Muskoka Pay It Forward grant. The group is comprised of people with and without disabilities who come together for the common love of dance.
Through planning and facilitation, a Huntsville woman identified that she wanted to perform instead of always volunteering. The creation of the Troupe was inspired by Rebecca Beanyi's documentary, Dance in the Shadow, and by Propeller Dance, a company out of Ottawa.
Andrea Johnston, Community Living Huntsville, connected with local dance instructor and choreographer, Natasha Bryant, to present the concept of the All Abilities Dance Troupe. The two have been enthusiastically working together ever since and are now entering their second season of dance with financial support from the Boards of Directors of Community Living Huntsville and Huntsville Festival of the Arts.
Up to 30 dancers meet eagerly every month. One Billion rising, a flash mob performed globally every February 14th was one of the dances learned.
Johnston and Bryant joined forces with Sean Cotton, of Tree Ring Records, who composed the original song Spread the Word (inspired by the international R-Word Campaign). The trio, along with the Muskoka Rock choir, performed in front of a large crowd at the Nuit Blanche North celebration this past July.
The picture above is from Nuit Blanche North and was submitted to a photo challenge that called out for photos representing acts of inclusion. We won! 
Click here to see the video from the Nuit Blanche Performance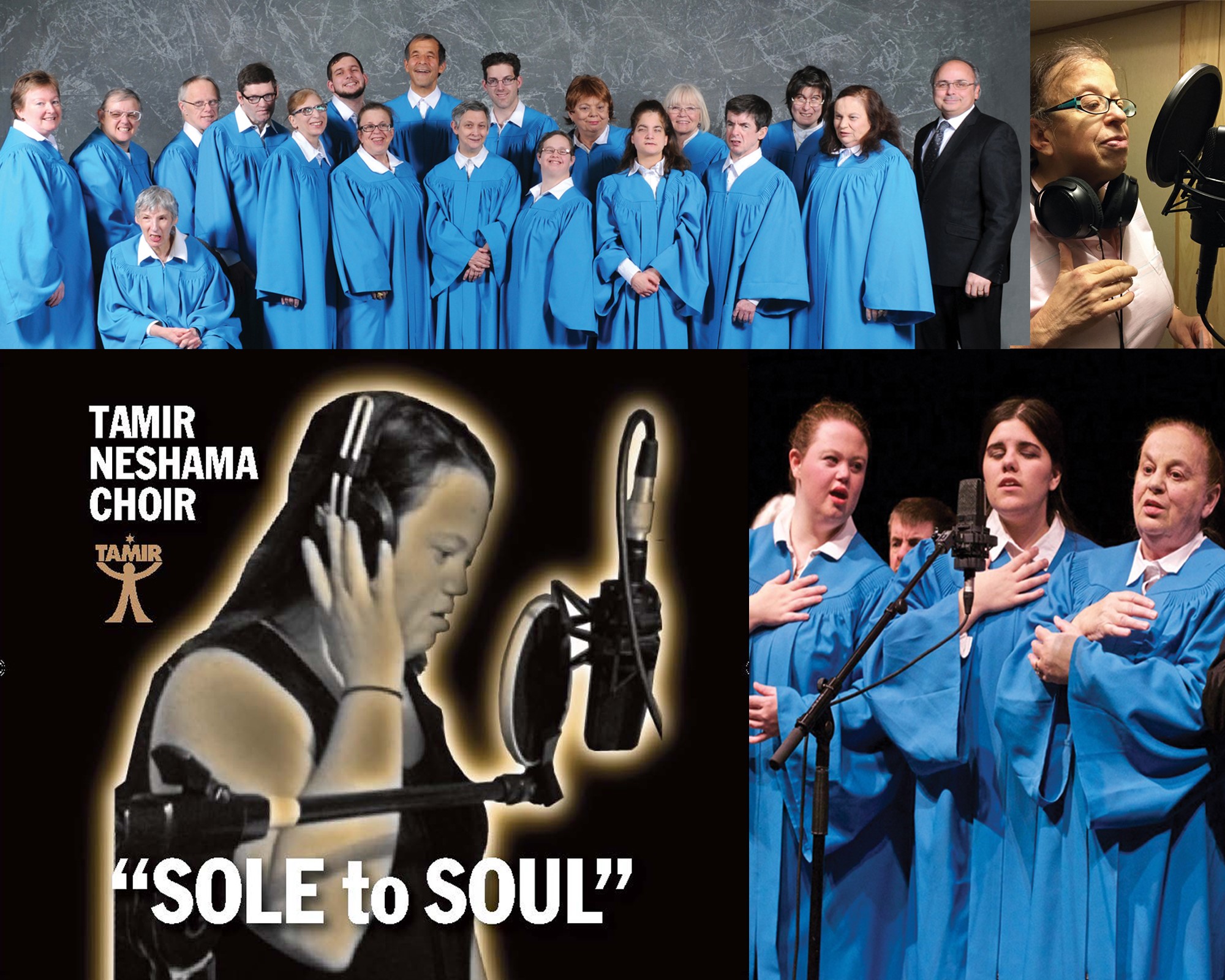 Tamir CD Launch: "Sole to Soul" 
The Tamir Neshama (Soul) Choir brought the sold out crowd at Centrepointe Theatre in Ottawa to their feet!  The performance celebrated the long awaited release of the choir's first professionally produced CD.
The Neshama Choir is a group of singers with developmental disabilities dedicated to celebrating the power of music to bring joy, inspire, and unite people of all ages and abilities. The choir entertains audiences in a variety of settings –  from synagogues and churches, to hospitals and special events such as World Religion Day and the Ottawa Tulip Festival – as well as special engagements in Montreal, Toronto, Calgary and Boca Raton, Florida.
Choir leader Cantor Daniel Benlolo explains, "the choir offers an environment in which individuals with developmental disabilities can explore their love of music and performance. The Choir helps the members transition from feelings of isolation and low self-esteem to experiencing a sense of belonging and attachment, purpose and accomplishment."
Celebrating this transformation from "sole" (feelings of being alone in the world) to "soul" (raising of spirits and connection to community) is the essence of the Tamir Neshama Choir and hence the title of the CD.
The mother of a young man with autism captured the spirit of the evening best. "This was the most touching performance I ever attended.  In front of me was a mother who softly stroked her son's back every time he started to stim.  I was doing the same thing.  And no one looked at us with those 'why don't you just get out looks'.  No one told us that it would be better for us to sit at the back.  We loved the people with disabilities beside us and those performing.  When those on stage hugged, we did, too.  We sang with them (including my son!), clapped and laughed with them.  We were united in our messages and common values.  Our son sang all the way home…"
CD's can be purchased for $20 by contacting Frances at 613-725-3519 ext. 112 or
francesmercer@tamir.ca

Developmental Services Ontario (DSO) is working on a number of strategic priorities right now. One of them pertains to the Provincial Network's Information Management Sub-Committee (IMSC). The membership of this committee is made up of all DSO and Ministry of Community and Social Services (MCSS) representatives. The IMSC will champion the long-term operation of Developmental Services Consolidated Information System (DSCIS) and plan for the DSO Information Management system, in collaboration with MCSS. The Sub-Committee will make strategic and operational recommendations to the DSO Provincial Network (DSO Network) and MCSS, related to DSCIS and Information Management.
The Consolidated Information System (DSCIS) is the MCSS approved information technology solution for DSO agencies. DSCIS is used to store, manage, and report information related to applicants for adult developmental services (funded by MCSS), from intake to the time the applicant is matched to an available MCSS funded adult developmental service or support. DSCIS is used to store information collected during the application process.
DSCIS is still evolving. The system is being modified and the functionality is being enhanced in order to better address user needs.In the evolution of the DSO and DSCIS, a broader focus will be taken by this committee. The focus will be two-fold, DSCIS and data and information management.
Information Management, or "IM", is broadly defined as the processes and practices of treating information like an asset that is managed throughout its entire lifecycle. IM is not just about data, or documents, or reports, or IT systems, or policies – IM is all of these and it's everybody's business, every day.
From the IMSC perspective, Information Management encompasses:
people
process
technology
content
It is believed that each of these must be addressed if information management projects are to succeed.
One final note, the IMSC is linked directly to the DSO Network. The IMSC reports at each DSO Network on recommendations and provides updates on items and decisions made at IMSC. The IMSC will champion the long-term operation of DSCIS and plan for the DSO Information Management system, in collaboration with MCSS. The IM Sub-Committee, will make strategic and operational recommendations to the DSO Network and MCSS, related to DSCIS and Information Management.