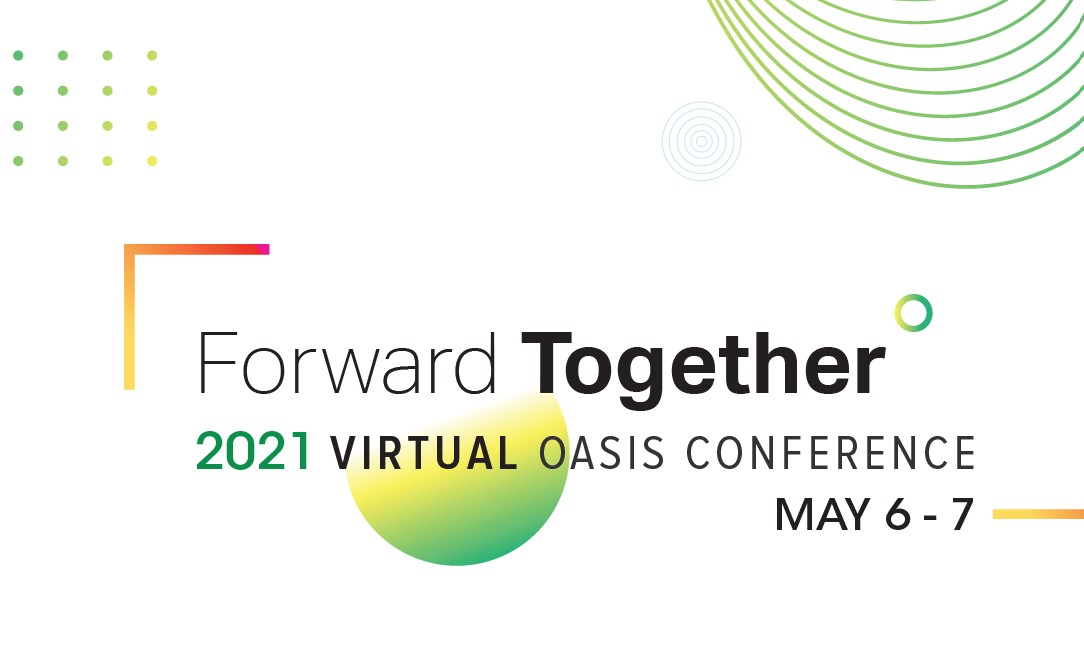 Click Here to Register Now!!!
Please join us for the 2021 OASIS Virtual Conference from Thursday, May 6th to Friday, May 7th.
The theme for this year's conference is Forward Together, where we hope to explore where our sector has been throughout the pandemic, where we are now and where we hope to go over the next few years.
This year's event will be hosted on EventMobi, an easy to navigate, end-to-end event management platform. The event will not just be for virtual viewing, but rather will be a full online experience that creates a virtual conference centre.
The program will include a number of inspiring keynote speakers and panel discussions as well as a wide range of plenary sessions and workshops.
We hope you can join us!!