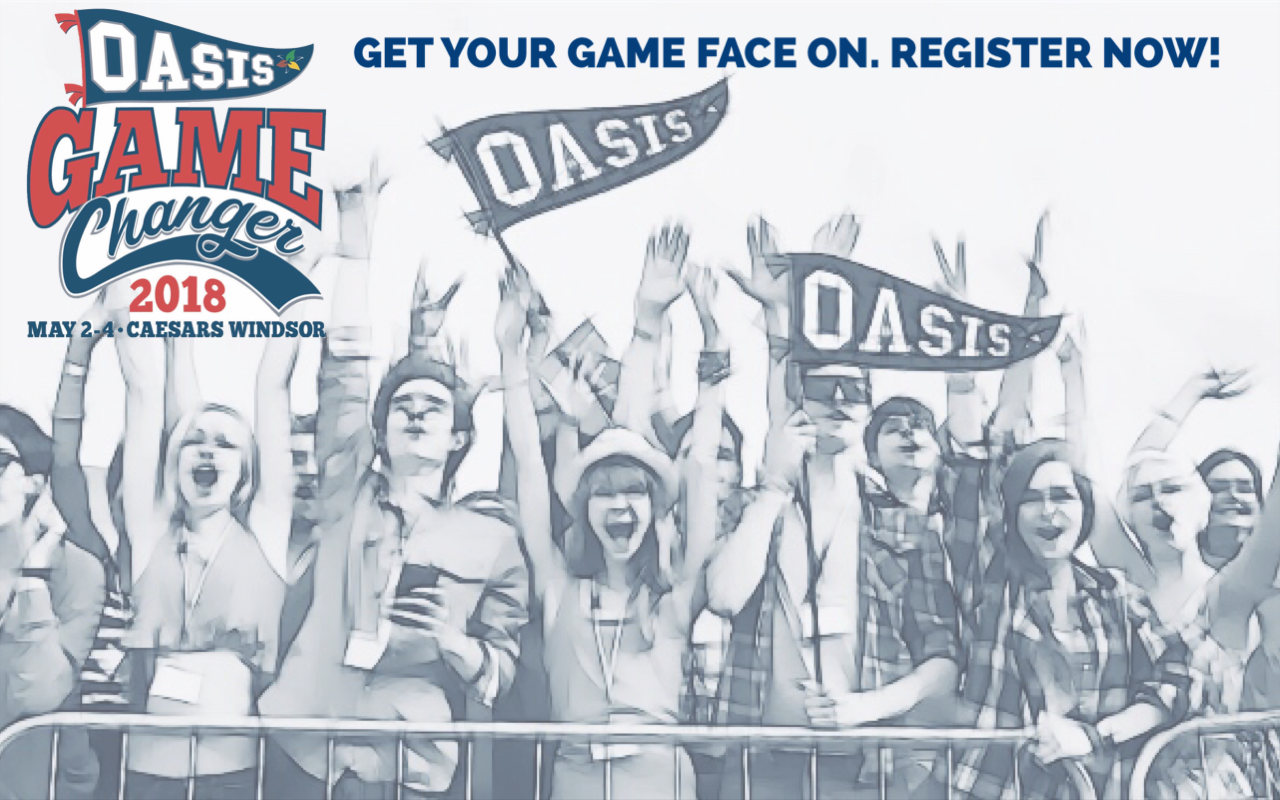 It is with great excitement that the OASIS Game Changer 2018 Planning Committee releases the official 2018 Conference Program and announces that online registration is now open.
We are pleased to invite you to participate in the 21st OASIS Conference and Annual General Meeting which will be held May 2-4, 2018 in Windsor and Essex County – the southernmost destination in Canada.
GAME CHANGER is the theme for OASIS 2018 and co-hosts, Community Living Essex County and Community Living Windsor are asking that you wear your jeans and jerseys! Join us as we bring together innovators, thought leaders and experts who will focus on ideas that will result in a significant shift in how we think about and deliver developmental services in Ontario.
The 2018 Conference Program will always be available on the OASIS website. It is anticipated that registration will be at peak capacity again this year – so we encourage you to register yourself and/or your team as soon as possible.  Registration is now OPEN.
Also noteworthy is the need to make your accommodation arrangements as soon as possible. Click here to book, modify or cancel your hotel reservations.
And to put you in the spirit of OASIS Game Changer, please take a moment to enjoy this video. We look forward to welcoming you to Windsor and Essex County.